We host a monthly Boston Action Club, where prominent scientists from Boston, US and international laboratories share their perspectives on a topic falling under a broad interdisciplinary umbrella of Human Motor Control. The talks engender extensive thought exchange, discussions and new insights.
Spring 2021 Schedule
*Seminars have paused due to the Covid pandemic and will hopefully resume in Fall 2022. If you would like to be on the mailing list to receive information and updates, please fill out this form.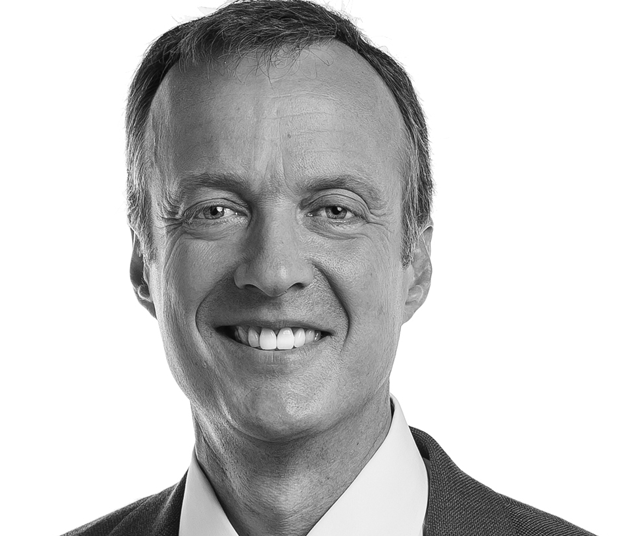 Eric Perreault, Jan 21, 2021 @ 5 PM
Biomedical Engineering and Physical Rehabilitation, Northwestern University
Title: The mechanics of human limbs: how they are regulated by the nervous system and how they influence neural control

Abstract: We have an amazing ability to alter the mechanical properties of our limbs. For example, the human nervous system can change the impedance of our arms by nearly three orders of magnitude, depending on whether the task at hand requires a stiff or compliant interface for interacting with our physical environment. Much of this regulation occurs automatically, relying on the intrinsic mechanics of muscles and the subconscious neural pathways contributing to muscle activation. This presentation will review our work on how the mechanics of the human upper and lower limbs are regulated across a variety of tasks, explore the mechanisms contributing to that regulation, and investigate how these properties can be leveraged to simplify the neural control of posture and movement.

Aaron Batista, Feb 11, 2021 @ 5 PM
Bioengineering and Neuroscience, University of Pittsburgh
Title: Neural population mechanisms in action
Abstract: the study of motor control in humans is a field with incisive experimental methods, elegant and powerfully explanatory theories, and rich, well-controlled data. And on the other hand, there's primate neurophysiology. We use far simpler behavioral paradigms and more rudimentary characterizations of behavior, and the advantage that we do have – windows into neural activity – are cloudy and rather small. Thus, it is legitimate to question, "Can insights from neurophysiology change how we think about behavior?" I will attempt to offer two examples of how insights from neurophysiology might yield new perspectives on behavior. First, we will ask, "How can the memories of two separate motor skills peacefully coexist in motor cortex?" and second, "How do internal states affect motor performance and neural population activity?". 
James Finley, Mar 11, 2021 @ 5 PM
Biokinesiology and Physical Therapy, University of Southern California
Title: Neuromechanical Principles of Locomotor Learning: From Adaptation to Rehabilitation
Abstract: Walking is one of the many skills that we learn during development through trial-and-error practice. We eventually gain the ability to not only walk with little effort over flat, unobstructed terrain, but we also learn to adapt our walking pattern to changes in the environment or changes in the body that result from aging or disease. What factors govern the locomotor strategies that we choose during these forms of adaptive learning? Likely candidates include a combination of objectives related to effort, instability, aesthetics, and fear of falling. The relative weighting of these objectives impacts not only how we adapt our walking pattern when features of our environment change, but it also dictates how our preferred movement strategies change when there is damage to the nervous system, as is the case following stroke. I will share results from our recent efforts to understand the trade-offs between two primary objectives in human walking: effort minimization and minimizing fall risk. Through use of empirical studies and biomechanical simulations, I will show that asymmetric walking patterns can, in certain contexts, be considered optimal with respect to effort and balance-related costs for both healthy individuals and people post-stroke. I will conclude by making a case for a more personalized approach to identifying targets for locomotor rehabilitation, one that relies on predictions of optimal movement patterns
given the constraints imposed by the neuromuscular system.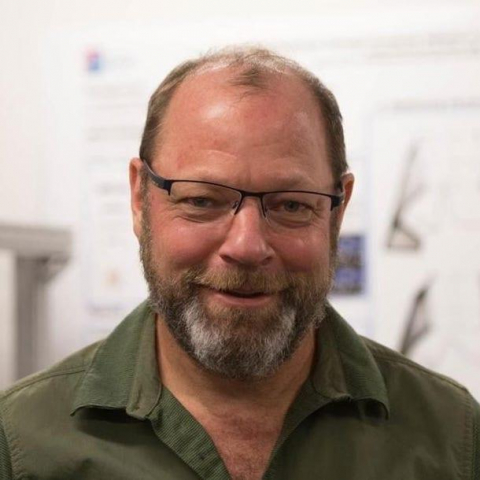 Robert Sainburg, Apr 1, 2021 @ 5 PM
Neurology and Kinesiology, Pennsylvania State University
Title: Bimanual coordination and impaired coordination in stroke
Abstract: Our research on motor lateralization has suggested that the apparent "dominance" of one hand is not simply due to practice, but stems from differences in how each side of the brain controls movement. Motor lateralization indicates that one side of the brain does things that the other side doesn't, requiring both sides of brain to contribute to the control of each arm.  Our findings have suggested that the dominant hemisphere/hand is best at predictive aspects of executing an accurately aimed and smooth movement, but not so much at responding to unpredictable conditions. The non-dominant hand is very good at countering unpredictable forces, through control of limb impedance, but not so good at making smooth, straight movements. To test our hypothesis that each hemisphere might be specialized for these two aspects of control, we studied individuals who suffered an ischemic stroke in one side of the brain and as a result had severe movement deficits in the opposite arm and hand. While conventional wisdom suggested that the "good hand" would be unaffected by the stroke, our results showed otherwise. In patients with right-hemisphere damage, the right hand did badly on tests of how accurately it could stabilize at the end of a reaching movement, while in patients with left-hemisphere damage, the left hand did badly on making straight and accurately aimed movements. Most importantly, our studies indicated that these hemisphere specific movement deficits in the "good hand" of stroke patients substantially limited their functional independence in patients with severe paresis of their 'bad hand".  This is because 1) these patients rely exclusively on their good hand for activities of daily living and 2) Ipsilesional (good hand) deficits vary with the severity of contralesional (bad hand) paresis. Taking these findings into account, we designed and tested an intervention study to improve functional independence by focusing on control and coordination of the 'good' hand in stroke patients. Our pilot study (recently published) showed strong positive results that led to a large multi-center intervention study that we are currently conducting. We expect that the results of this study will lead to more comprehensive approaches to rehabilitation that include addressing the hemisphere specific deficits in each hand of stroke patients.
Aude Billard, Apr 29, 2021 @ 12 PM
Robotics, Swiss Federal Institute of Technology on Lausanne (EPFL)
Title: Human-robot interaction
Abstract: Part 1: Robots have moved from imitating humans to exceeding humans' capabilities – sometimes: The design of robots' manipulation capabilities is driven by our admiration for humans' exquisite dexterity and motor agility. Yet, robots are far from reproducing the complexity of human cognition, for some skills robots do better than humans. Thanks to their powerful motors and the speed of computation of their computer-driven circuits, robots can beat humans in precision and reactivity. This talk will give an overview of several approaches developed at LASA to endow robots with the ability to react extremely rapidly in the face of unexpected changes in the environment, combining control with dynamical systems and machine learning. We use human demonstrations to guide the design of the controller's parameters to modulate the compliance and to determine the range of feasible paths. A review of these algorithms will be accompanied with illustrations of their implementation for controlling uni-manual and bi-manual manipulation. I will conclude by showing some examples of super-human capabilities for catching objects with a dexterity that exceeds that of human beings.
Part 2: Understanding bimanual skill – a case study in watchmaking: Human dexterity still eludes largely robotics. In an effort to better understand and model this dexterity, we took on an adventure and decided to follow a cohort of apprentices at watchmaking, a craft unique in its requirement for precise control of finger movements. Precise control of force is also of essence to prevent breakage of the tiny, and often highly valuable, pieces. In a two-year long training, apprentice acquire the ability to go beyond their natural perception of touch, so as to sense when the piece clicks and the screw in. Most impressive is the ability with which they acquire unusual but efficient hand postures. Our study unveils how the two hands work in coordination to distribute control variables and achieve better precision than when using a single hand.
Registration for Virtual Seminars